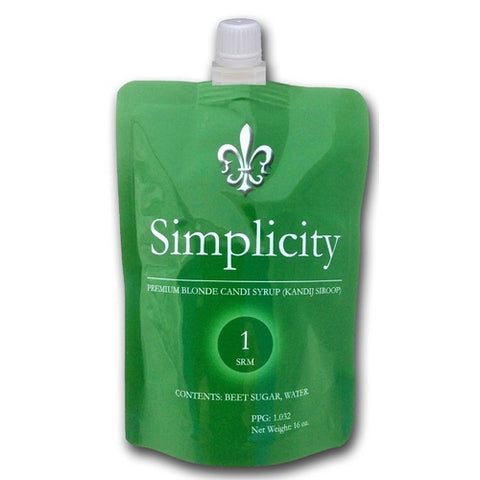 Belgian Blonde Candi Syrup (1lb)
Simplicity is a blond candi syrup made in the USA that is ideal for all Belgian Blonde Ales, Saisons and Belgian Trippels.
One pound of Simplicity will add an estimate SRM of .15L to 6 Gallons of wort. This is solely used for increasing the gravity and making a more fermentable wort by adding smaller chains of dissolved sugar.
Contents: 
Beet sugar, water.
Specifications:
 SRM - 1 Lovibond, PPG - 1.032
1 LB Pouch
---
We Also Recommend
---