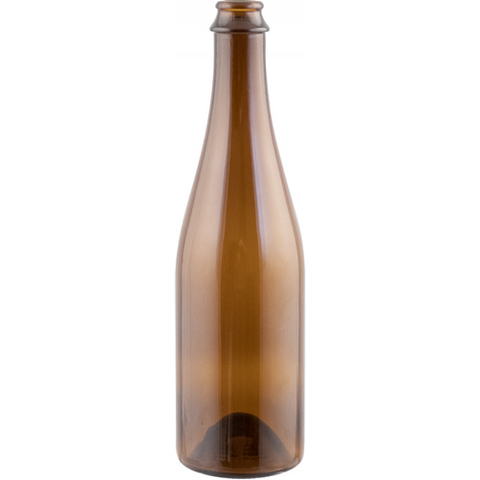 Belgian / Champagne bottle, Amber, 500ml
These high quality 500 ml (16.9 oz) Belgian / Champagne style bottles can be capped with standard crown caps (26mm). Thicker than standard 12 and 22 oz bottles.  Ideal for lambics and other styles that have higher volumes of CO2. 3 Cases will take 4.75 gallons of beer, roughly the amount needed for a 5 gallon batch.
Bottle Specifications:
Capacity: 500 ml
Weight: 0.88 lb
Height: 10.12 inches
Outside Diameter: 2.87 inches
Pressure Rating: Up to 4 volumes of carbonation.
---
We Also Recommend
---