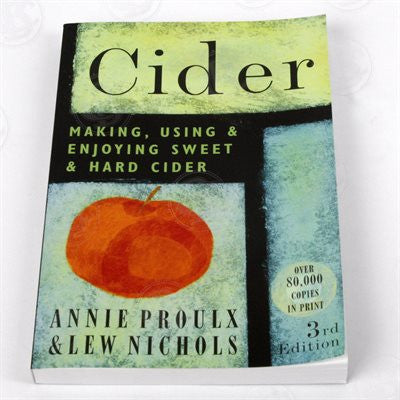 Cider: Making, Using & Enjoying Sweet and Hard Cider
This handbook shows you how simple it is to turn fruit into nature's most refreshing drink.
Make fresh and delicious sweet and hard ciders - including blended and sparkling ciders
Build you own working apple press
Enhance your cooking with cider as an ingredient
Choose the right apple cultivar for the flavor you want
Plan and plant your very own home orchard for the freshest batch of cider ever!
Plus interesting bits of history and lore shed light on cider's colorful past.
---
We Also Recommend
---