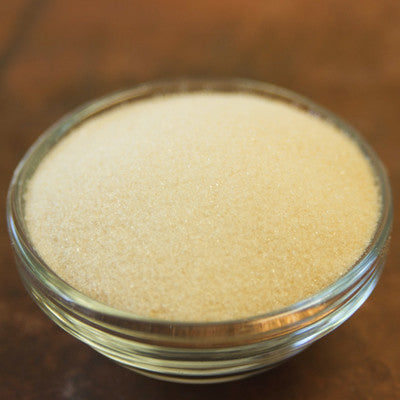 Gelatin (2oz)
A heat soluble, commercial quallity extra no. 1 grade, powered Gelatin.

For Wine
Gelatin will help to reduce cloudiness by removing colloidal substances. It has an overall tannin polishing effect, but still preserves the phenolic compounds responsible for structure (similar to fining with egg whites). Add at the rate of .2 to .35 grams per gallon.

Maximum clarification and filter-ability achieved after one week. If you will be ageing the the wine, a second racking one week after the first racking is recommended. Do not leave gelatins in wine more than 30 days.

For Beer
Use 1/2 tsp for five gallons of beer. Dissolve gelatin into 1/4-1/2 cup of hot water to dissolve and add to beer. Wait a few days and rack off.


---
We Also Recommend
---