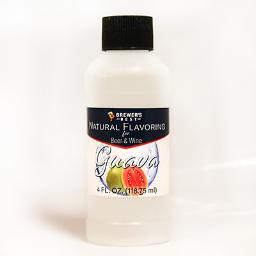 Guava Extract
We are proud to carry the finest flavor and aroma enhancers on the market. Each flavoring is packed in a 4 oz bottle.
Just a little extract can go a long way.  We recommend to add a small amount at a time, and use your taste and smell as the judge.  Adding too much will create a fake, cough syrup type flavor and aroma.  But adding just the right amount will really improve your beverage.
For beer, add 1-4 oz per 5 gallons. For wine, add to taste.
---
We Also Recommend
---