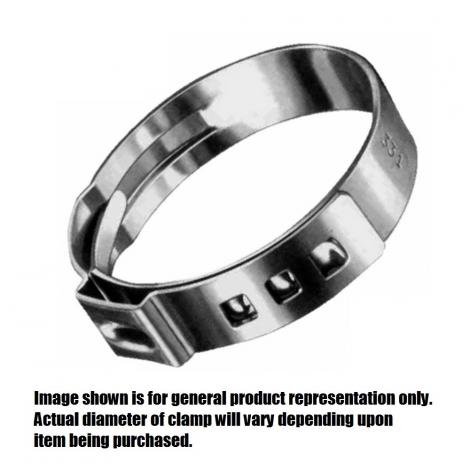 Hose Clamp- Stepless 11/16"
Oetiker No. 17.0
Range Closed-Open: .571 - .669
Clamp Index: H
- Manufactured of 304 grade stainless steel for extended durability and increased corrosion resistance
- Stepless® tongue-in-groove design provides uniform pressure and gapless leak-free seal
- All Oetiker® clamps have burr-free edges to protect parts and to prevent injury during assembly
- The clamp ears adjustable crimp range compensates for component tolerances and applied pressure
How to Order Clamps and Ferrules to Properly Fit Hose:
Selecting the correct clamp is similar to fitting a ring on your finger. There should be sufficient "play" to get the clamp on and off the hose wih ease. For softer vinyl hoses, the hose should be placed on the fitting before selecting a clamp size.
---
We Also Recommend
---