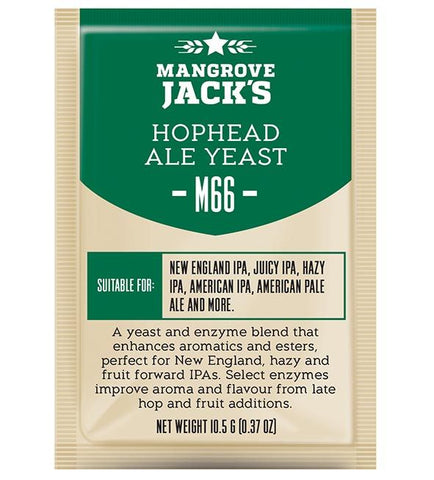 M66 Hophead Ale Yeast
A yeast and enzyme blend that enhances aromatics and esters. Perfect for New England, hazy and fruit-forward IPAs. Select enzymes improve aroma and flavor from late hop and fruit additions.

Attenuation: Medium (74-82 %)
Flocculation: High (4/5)
Usage Directions: Sprinkle contents directly onto a maximum of 23 L (6 US Gal) of wort. Suitable to ferment at 18-22°C (64-72°F).
Storage Recommendations: Store below 10°C (50°F).
---
We Also Recommend
---