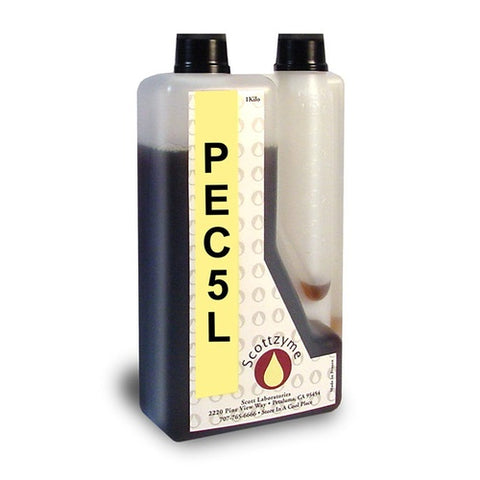 Scottzyme Pec5L
Scottzyme Pec5L is a highly concentrated pectinase blend.  It is used for grapes, berries, pome and stone fruits for easier pressing and higher yields.  It is also used in juice for improved settling, clarification and filtration.  When adding to fruit, it is sometimes beneficial to us in conjunction with Scottzyme HC.

Recommended Dosage:
Crushed Grapes: 0.075 ml/gallon
Juice: 0.045 ml/gallon
Wine: 0.055 ml/gallon

Usage:
Dilute Scottzyme Pec5L to approximately a 10% solution in cool water.  Sprinkle over grapes/fruit before pressing, or add to the juice before the start of alcohol fermentation.
---
We Also Recommend
---